How AI Is Reshaping the Accounting Industry
By
ITS Admin
|
July 2, 2019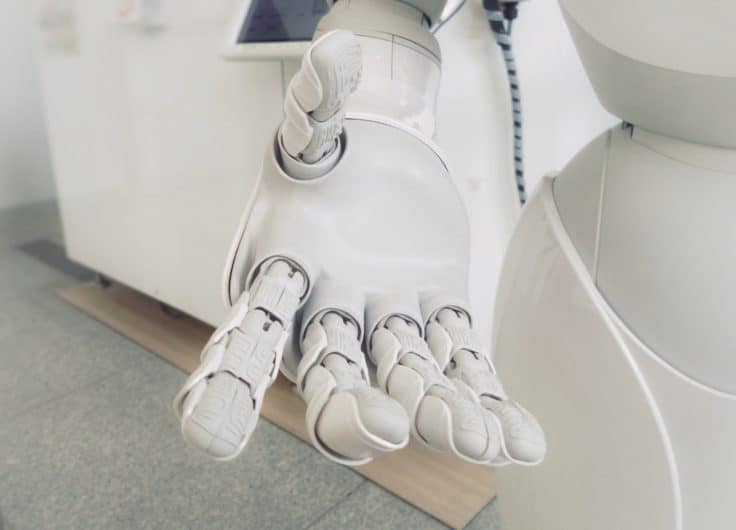 Artificial intelligence is on the rise and affecting all industries globally, including accounting. Artificial intelligence is all about extending what the computer is capable of doing to another level. It allows systems to make predictions and changes accurately, similar to human beings. It also enables computers to do something that was left to human beings; machine learning.
Most people hate the mundane tasks associated with accounting. Artificial intelligence is making everything simpler, easier, and better. Research conducted by MIT Boston found out that eighty percent of the people around the world believe that artificial intelligence enhances the competitive advantage.
Also, 79% believe that the rapid advancement of technology will boost the productivity of any organization. Today, artificial intelligence is being used to analyze vast volumes of accounting data quickly; something that is not easy for most human beings.
According to best dissertation, every organization that wants to grow and have a large chunk of the market needs to embrace and implement new technologies being developed today. At the center of any organization's operations is accounting. If accounting operations are performed accurately and quickly, the managers of the organization can make the right decisions easily because they understand the direction the business is heading.
With AI, every piece of data handled and processed is automated. Therefore, reports generated will be automated and accurate. Again, data can be easily accessed from different sources and forwarded to the responsible accounting head. AI will handle many other tasks that were handled by accountants such as processing accounts receivable and accounts payable, improving cost management.
Five Accounting Tasks that Machines Will Do
Apart from making human work easier, AI can also improve the accuracy and efficiency of most accounting operations. Accountants who embrace technology will be highly valuable today and in the future.
Monthly and quarterly close procedures
The earlier you get the numbers, the better the decisions you'll make. Every strategy needs to be analyzed from angles before it is implemented. Action without thinking is the cause of frustration and failure in any business as reported by academized review. AI will provide data from different sources which can be merged and produce accurate results.
Purchases and supplies
Most procurement operations in many organizations comprise of paperwork in various formats that don't relate to each other. This becomes a big accounting issue when closing accounts at the end of every financial year. With AI, machines can be integrated, and different formats of data can be accurately processed in minutes. This makes the procurement of operations paperless and secure. The extra time left can be used to perform other vital tasks.
Audit
Nowadays, every digital file can be easily tracked and accessed. You can quickly know who accessed a specific folder when, enhancing the security of your files and any other vital data.
When auditors visit your organization, they don't need to start searching cabinets and drawers because they can access digital files in seconds. The audits performed will be accurate and efficient because the auditors will not just analyze a few samples of the financial transactions but all of them quickly and easily.
Managing expenses
Anyone who has ever reviewed an organization's expenses to ensure that they are compliant knows how tiresome and frustrating it is. With AI, you have nothing to worry about. Your life has just been made easier. Most programs can read receipts, analyze expenses and warn employees or managers if there is a breach.
Solving common queries
Using AI, machines can solve quickly and efficiently common questions that customers may have such as explanation on billing, current account balances and status of their accounts or business. You don't have to rush to your desk to answer the same questions all day.
Does AI mean accountants will lose their jobs?
When most of the important accounting tasks such as audits, filing taxes and banking are fully automated using artificial intelligence, what will accountants do? Will they lose their jobs?
Artificial intelligence has definitely made an accountant's work easier and this enables them to focus and perform on important tasks. According to custom essays, AI is not taking the place of accountants instead; it has just made their work easier.
When accountants have the time focus on the most important aspects of business such as customer service, the business will grow to meet future demands.
Again, software will perform the calculations quickly and effectively but all this is useless if no one is there to analyze and interpret the findings. When AI becomes fully automated, accountants will become consultants and advisers so that they can take full advantage of AI.
Conclusion
Artificial intelligence is impacting the accounting sector positively by reducing expenses and improving productivity. The precision and accuracy which AI brings to the table definitely put the organizations that embrace it on the angel's side. Accountants should not fear losing their jobs. AI is not here to replace them but to make their work easier. And help them succeed buy focusing on the most important tasks.
This blog was guest written by Michael Gorman. Michael is high skilled freelance writer and proofreader from UK who currently works at custom writing and essay writing services. Being interested in everyday development, he writes various blog posts for essay writer service and discovers new aspects of human existing every day. You can feel free to contact Michael on Twitter and Facebook.